Travel Vacation Specialist!
Hello, my name is Missy Logan, and I live in Huntsville, Alabama, with my husband and daughter. As an alumna of The University of Alabama, I am an avid Bama fan – Roll Tide! I worked in the areas of communications, human resources, as well as with federal grants before becoming a stay-at-home mom after my daughter was born. In addition to loving the Tide, I also love to travel.
When I began this journey as a Travel Advisor over nine years ago, I specialized in Disney vacations because of my love for sharing the Disney magic with other people. And, as my career has progressed, it's been the joy of planning any vacation albeit for my own family or for clients that I truly love. Researching destinations, communicating with clients about their must-dos, and working out all the details to ensure each trip is special is always my goal. To me, planning a vacation is almost a fun as actually taking the trip – is that weird?
And, while Disney will always hold a special place in my heart (and in my job), the beauty of visiting other destinations and planning travel anywhere in the world is super exciting. My family of three likes variety in our travel from relaxing on the beach, hiking the great outdoors, to exploring bustling city streets. Some recent excursions include the Bahamas, Grand Canyon, Yellowstone and the North Georgia Mountains with New York City being one of our all-time favorite destinations.
So, whether you are interested in theme parks, cruises, all-inclusive resorts, guided family tours, US or European destinations, customized itineraries, and more, I would love to help you find that perfect family vacation, honeymoon destination, Spring Break trip, or a quick weekend getaway! Planning customized, hassle-free vacations on any budget is what I love most.
I am a certified travel agent in numerous destinations including all-inclusive resorts, US destinations, cruises, Disney and Universal theme parks, land tours and more. In my spare time (when I can't travel), I enjoy playing tennis, shopping, and spending time outdoors with my family.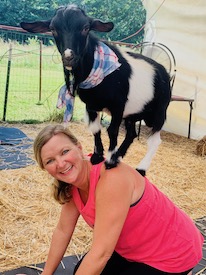 Missy Logan lives in Huntsville, AL. Although her first love is Disney, Missy can help plan a stress-free and magical vacation to any destination, including theme parks, cruises, all-inclusive resorts, and more! Missy loves helping families with young children, and she specializes in planning budget-friendly vacations. You can reach Missy at: