THE WORLD, AT YOUR SERVICE
Celebrity Cruises exists because they believe in opening up the world. They know that travel makes us better—every one of us. They're here to help vacationers understand the value of travel. Celebrity cruises encourage people to sail beyond their own borders and expand their horizons. The iconic "X" is the mark of modern luxury, the mark of contemporary spaces that are at once coolly sophisticated and warmly inviting. Where the culinary experience is influenced by global cuisines and designed by a Michelin-starred chef. Where the staff provides seamless and intuitive service that's both personal and unobtrusive. Where everything is designed to provide unparalleled luxury cruise vacations for travelers of every age. Their fourteen award-winning ships offer unique experiences in more than 300 destinations on all seven continents.
Celebrity Cruises, the only modern luxury experience for the modern traveler.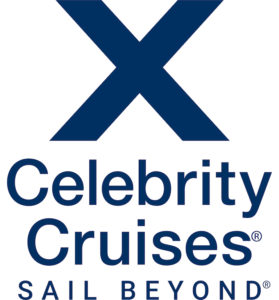 Contact us at 339-364-3475 or info@maworldtravel.com for more information or to book your trip.