FEEL FREE TO CRUISE YOUR WAY
The beauty of sailing with Norwegian Cruise Line is all of their ships are built to offer freedom and flexibility to all guests.  With Freestyle Dining®, there are no set dining times or set tables, and they offer a variety of complimentary and specialty restaurants on board so you are free to dine where you want, when you want. That gives you the freedom and flexibility to follow your every whim. You want the kind of vacation you'll talk about for years to come and when you take to the sea with Norwegian, you'll find out what it means to Feel Free.
With some of the newest ships in the industry, Norwegian Cruise Line currently boasts the youngest fleet among major North American cruise lines. Thanks to a wide range of revolutionary features, in addition to a number of new spaces and interactive experiences meant to excite and inspire, you're guaranteed a vacation like no other.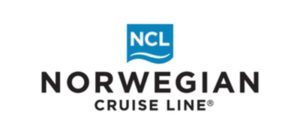 Contact us at 339-364-3475 or info@maworldtravel.com for more information or to book your trip.