MA World Travel Owner & Travel Vacation Specialist!
My name is Jen Zinno, and I'm the owner of MA World Travel (and our sister agency Mickey Adventures). I'm so happy you've decided to plan a vacation with us! 
I grew up in Rhode Island, and currently live in Sharon, MA with my 3 children, ages 12, 15, and 17. We have always loved to travel, and in fact, my kids would generally prefer to plan a family trip rather than a party to celebrate special occasions.
I love finding ways to bring the magic to families of any size. As my kids have gotten older, I have realized how short their time with me is, and how quickly they grow up and leave the nest.  Building those family memories while they are young is the best investment we have made over the years.  And better yet are those trips we've been able to take with extended family, building those relationships that are so important to all of us.
As your travel specialist, I can plan your entire trip for you from start to finish. Any of our agents will find you the best deals, help you choose a time to travel and the best resort or destination for you, help you navigate all the options, and assist you with any issues that might arise during travel!
MA World Travel can help you plan vacations to theme parks, all major cruise lines, all-inclusive resorts, and more.  Our goal is to find the right trip for you, and help make it a seamless experience that doesn't leave you stressed before you even walk out the door.
So don't delay, and contact MA World Travel to let us help make your dreams come true.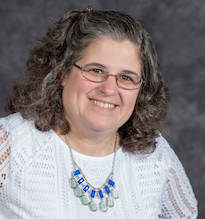 Jen Zinno lives in Sharon, MA. Although she can help you with travel to any destination, she specializes in theme parks, cruises, and all-inclusive resorts.  You can reach Jen at: